Design, Build & Photos
Black Gate
Studio.
Black Gate Studio was set up by audio engineer and musician Liam King. Located in the heart of Galway City, this modern studio has played host to a multitude of both international and domestic recording artists.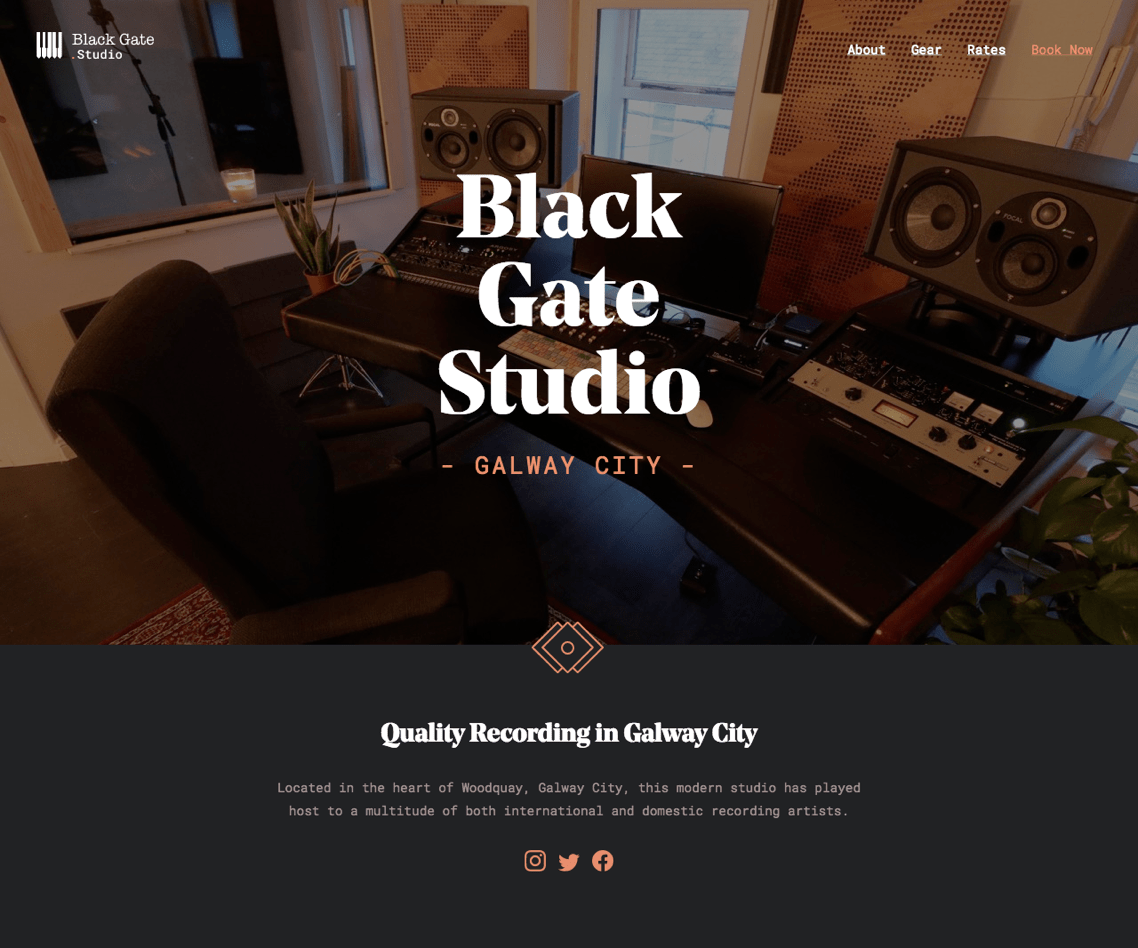 Back Story
Black Gate Recording Studio is a modern, well equipped studio. I was involved in the physical build of this studio as well as the online version. I might have even played the odd tune in here myself 🎧.
1. Photography
Here are a selection of photos that I took for the site. We decided to go with a warm tone to give a homely feeling to the studio's decor. It's a pretty homely studio anyway but I added a hint of warmth to further enhance the photos.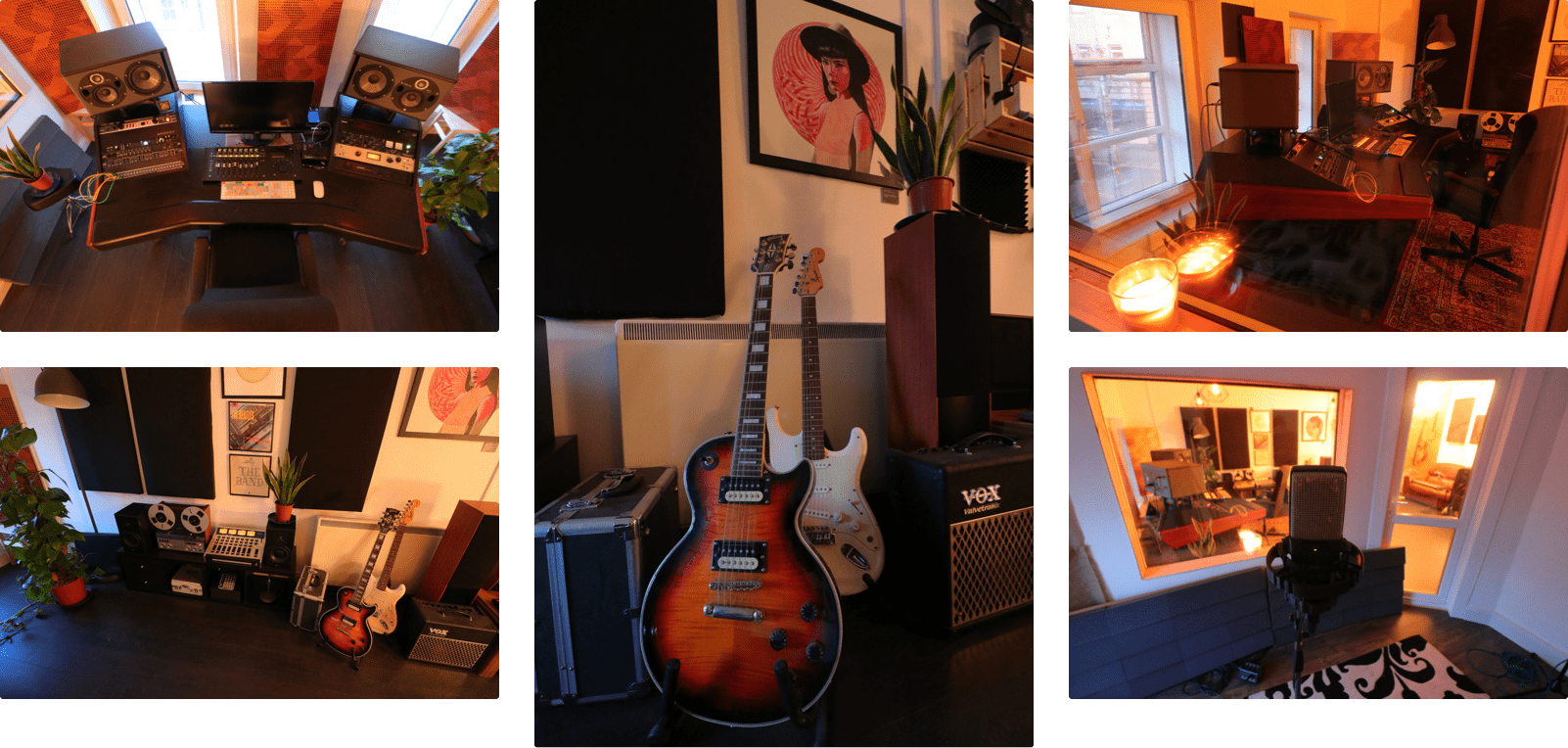 2. Website Design
The overall design for this site is simple and easy to navigate. Each page has a CTA that is trying to encourage bookings on the site. A lot of the design is about the photography and showing off the space & equipment.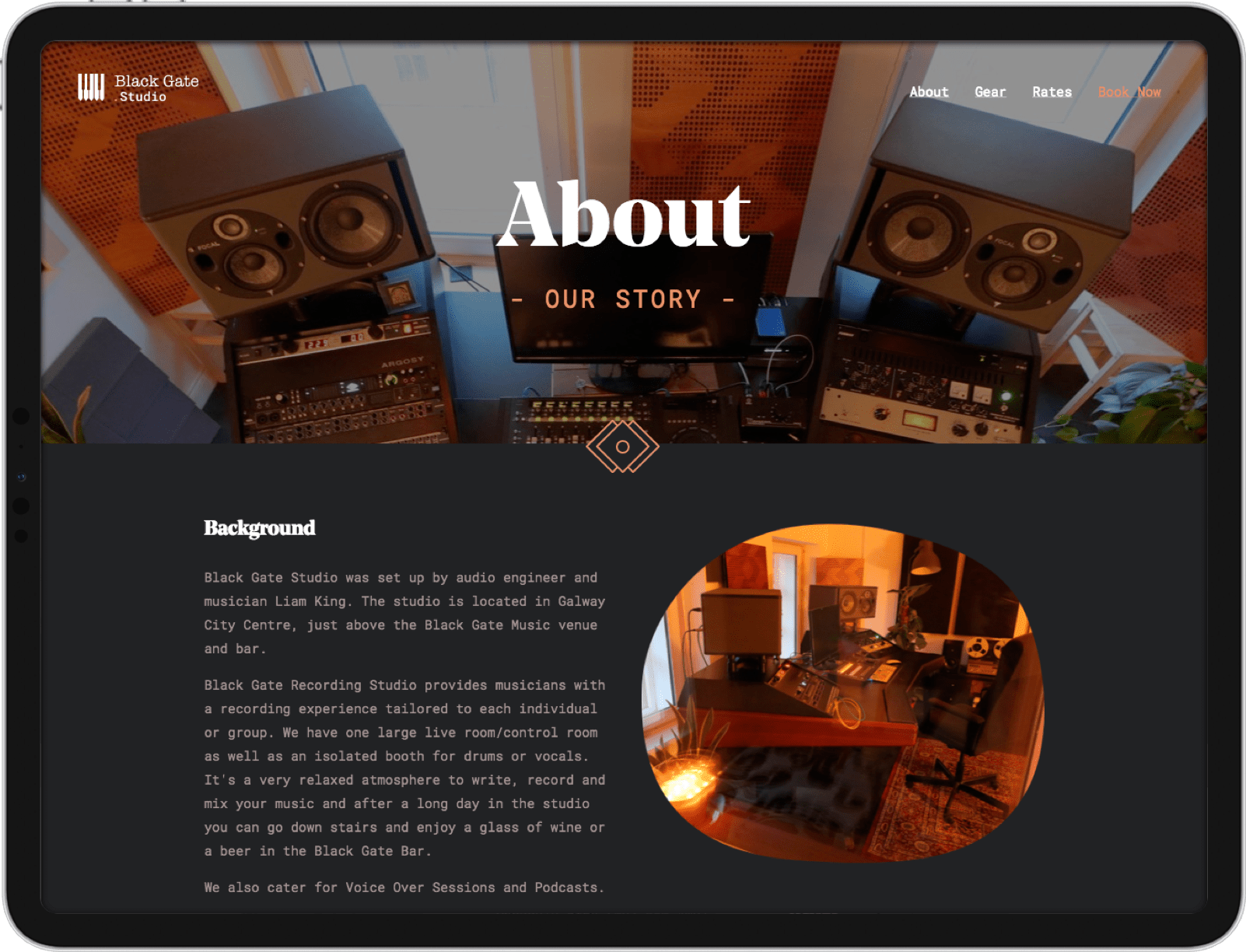 3. Mobile Design
The site was designed with a mobile first approach and scores highly for performance metrics. This creates a better user experience and helps with ranking on Google.