Design, Branding & Build
The Black Gate
Venue.
A place of the arts in Galway City. The Black Gate is many things. A music venue, a bar, a creative office space and a recording studio all under one roof.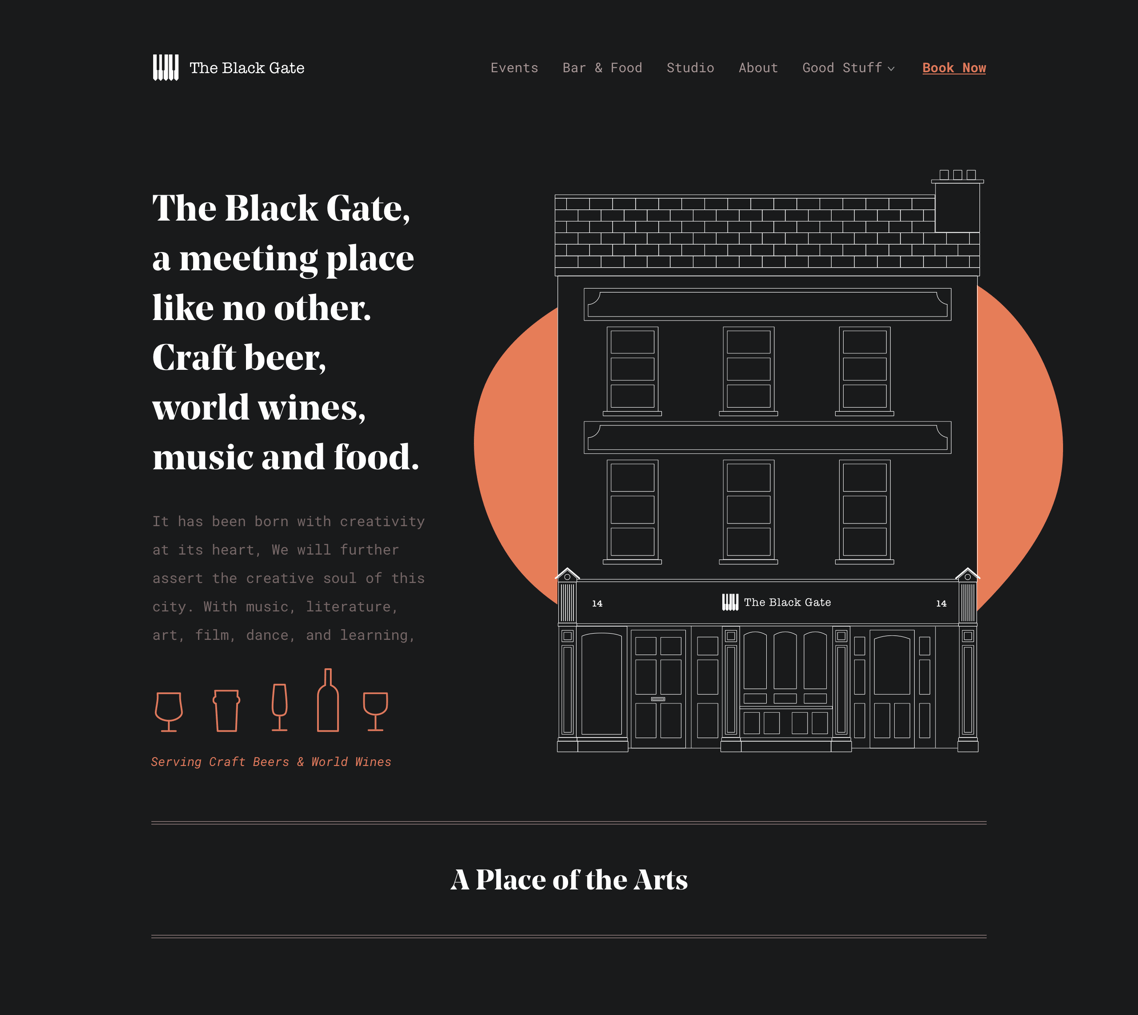 Back Story
The Black Gate is my rather large side project I set up a few years ago with my best friend Peadar King. We both grew up surrounded by music and we were always scheming to do some project around the arts. This is it 🎵.

1. Brand Design
The Black Gate is a cultural hub in Galway City. The logo evolved to include the Black Gate, a place we used to meet before school each morning, and a piano which represents the arts. A meeting place of sorts.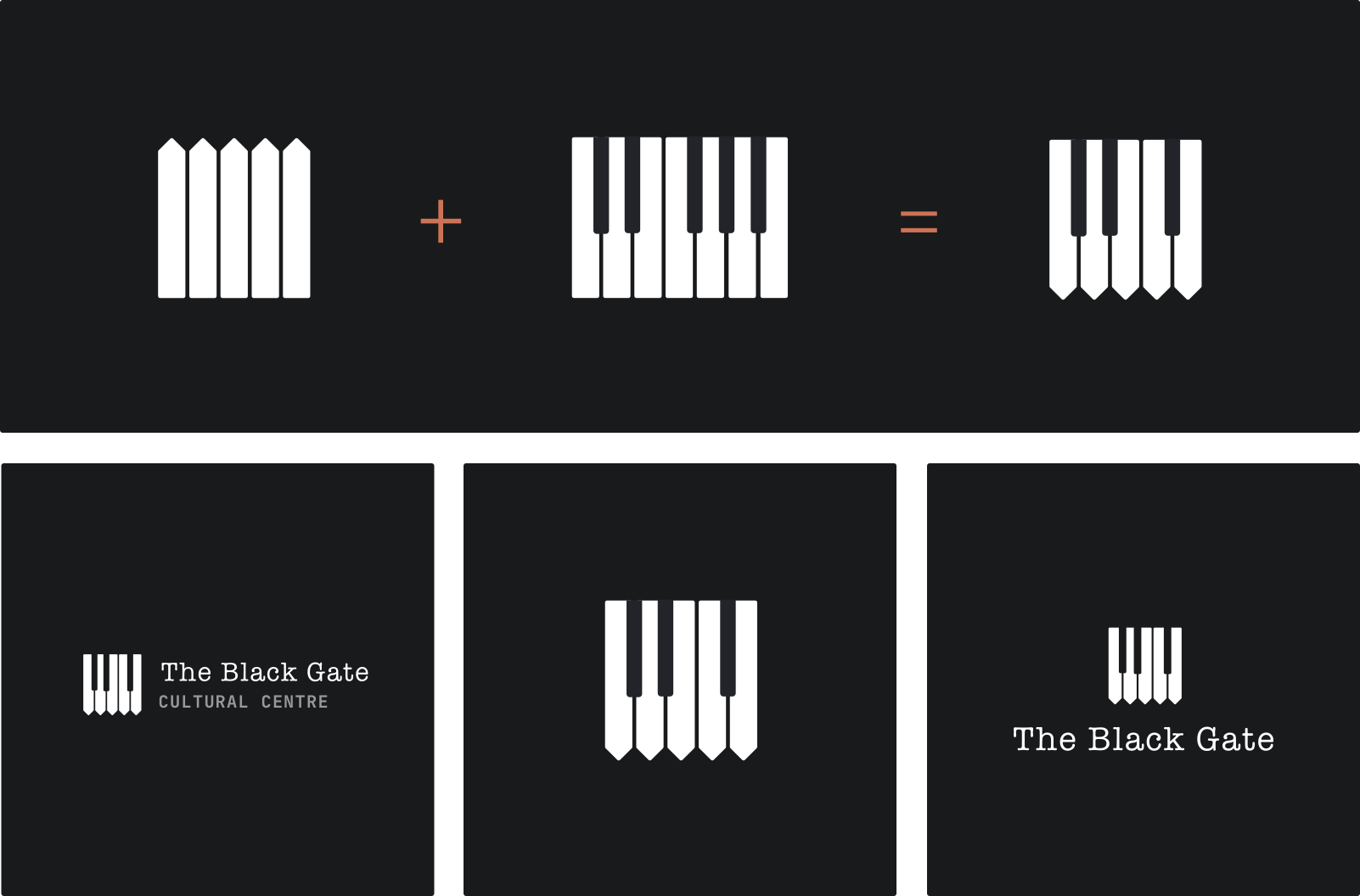 2. Photography
When taking photos of the space I try to create a sense of warmth and cosiness. I want it to feel like a place you would like to go to relax and listen to some music or enjoy a chat with friends.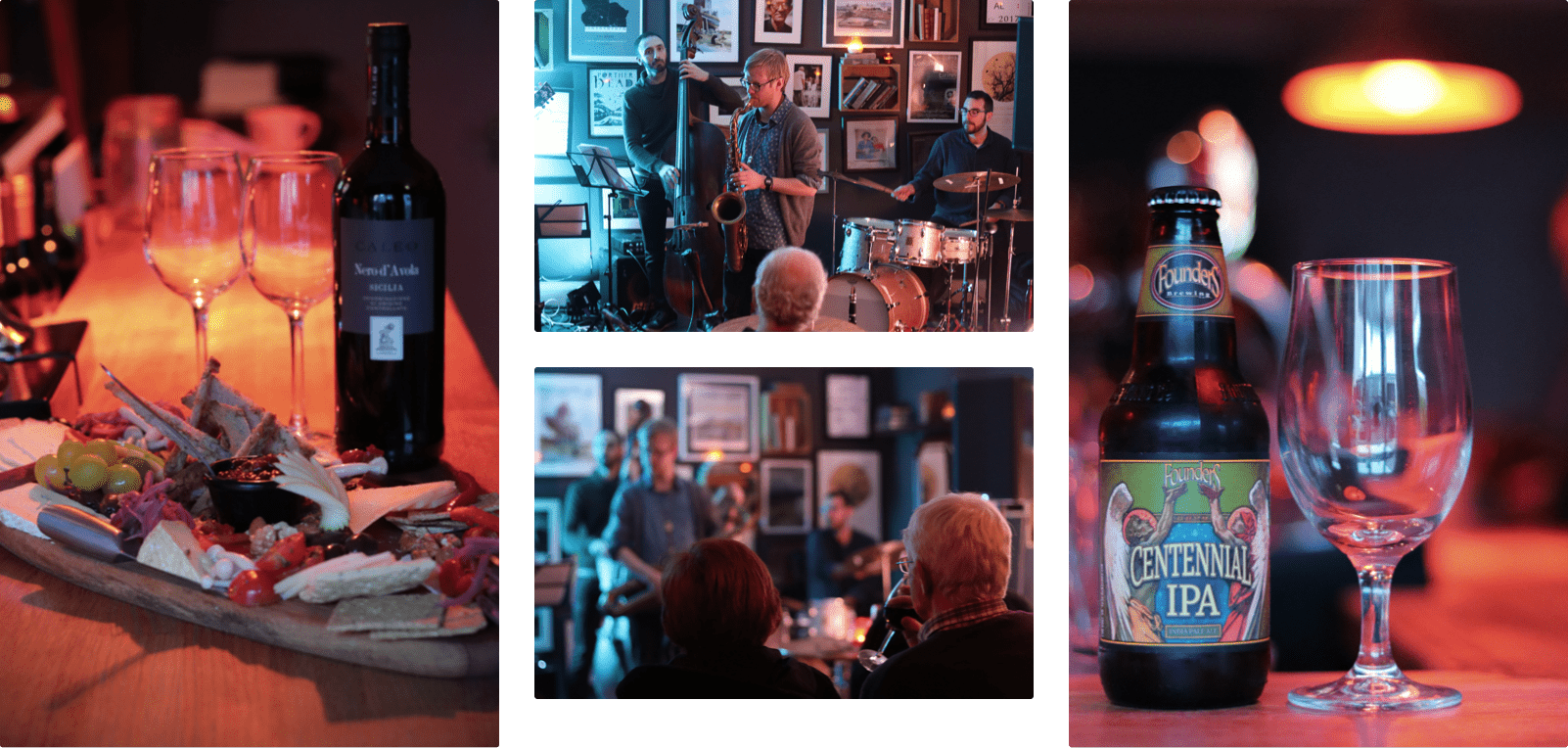 3. Illustration
The illustration style here is quite minimal. I wanted to give a sense of a distorted moon coming up from behind the building to reinforce the sense of cosiness inside.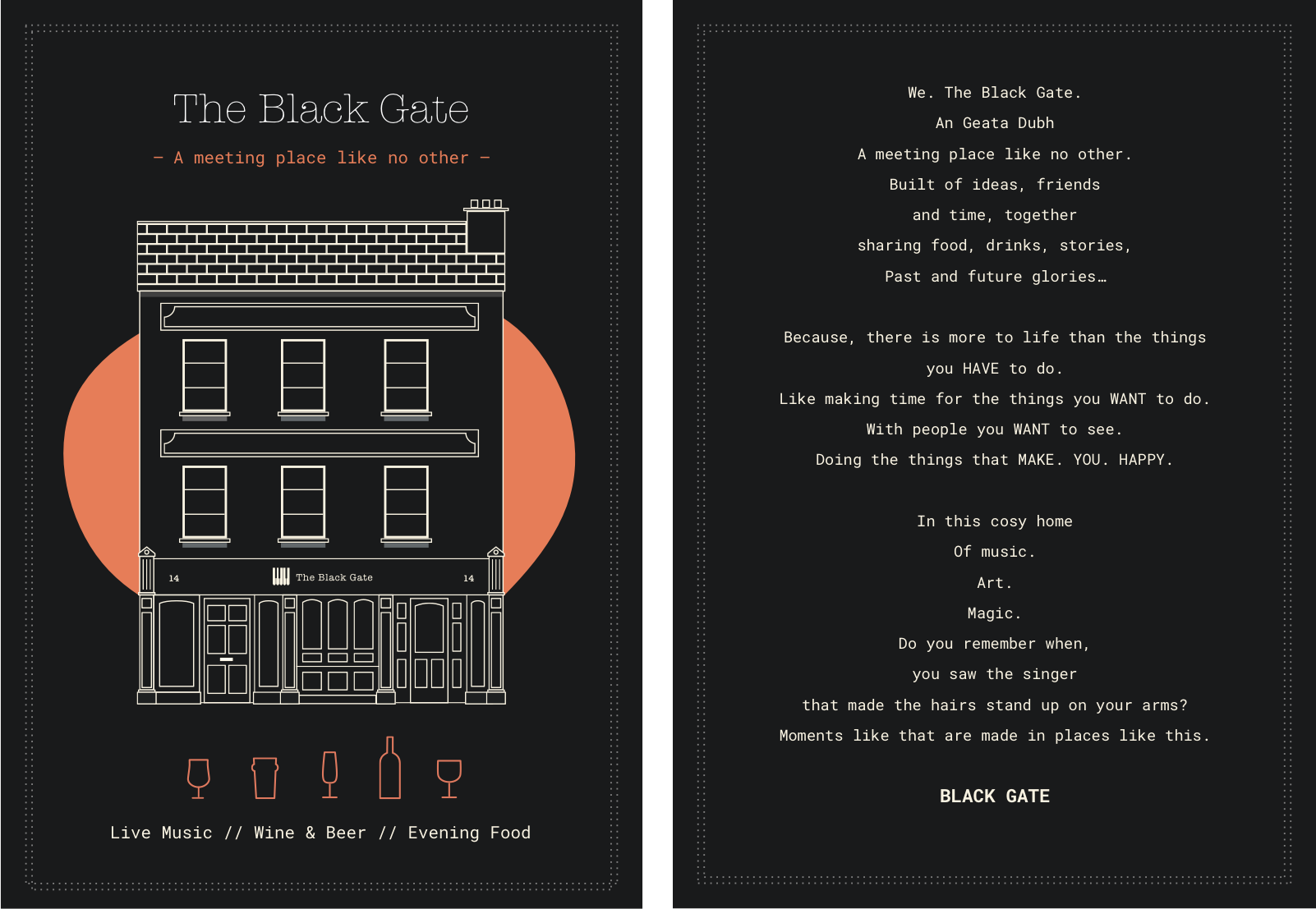 4. Website
The website is a work in progress and is not yet live. I have been playing with new font combinations to try and evolve the brand.