Design, Website & Branding
Katalane Event
Marquees.
KåtaLane has been passionate about creating unique events since day one. In fact, the business was born when our founders David and Bronwyn set out to find their own unforgettable wedding tipi hire.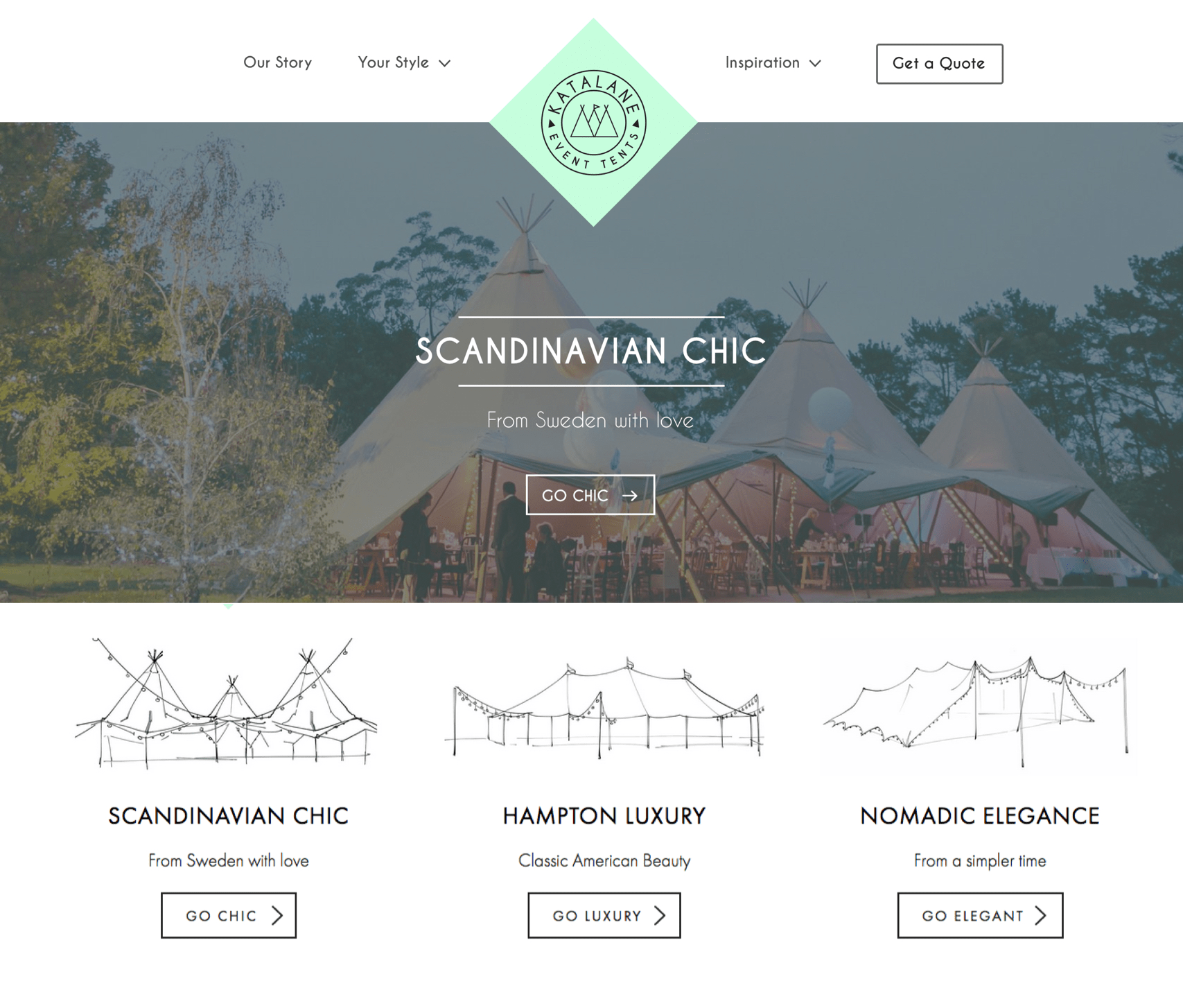 Back Story
I worked for a full year putting up Nordic style teepees for my friends company in Australia. While I was there I helped to develop the new brand and website for KåtaLane. I was lucky enough to use these tents to have my 30th birthday in. A weekend to remember for sure. Thanks Dave & Daz 🖤.

1. Brand Exploration
I was involved in the early stages of the brand development. We explored evolutions of the original logo (First frame). Before trying to incorporate the Hamptons tent by adding the flag to the icon.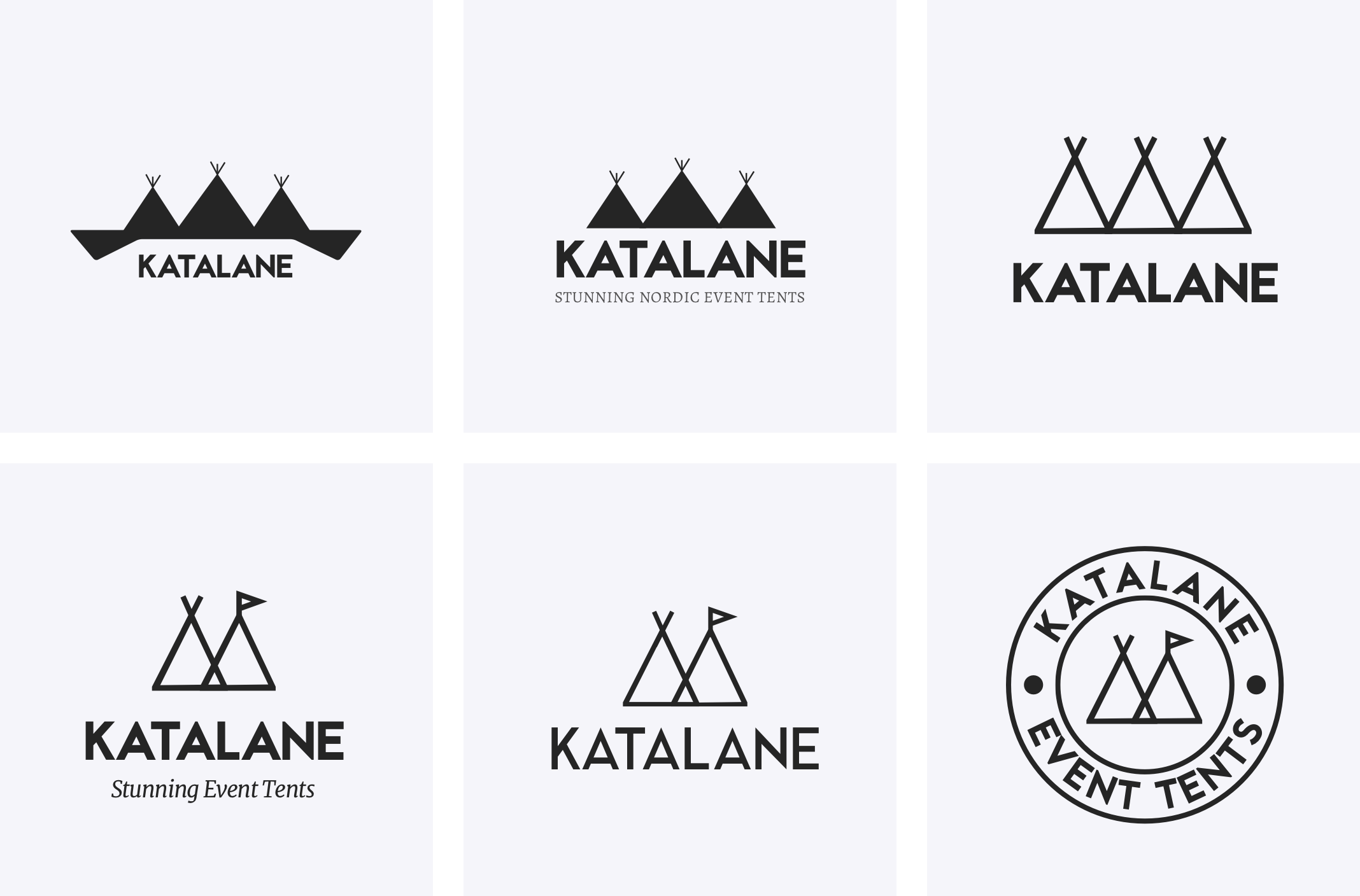 2. Early Direction
The first route I took was an evolution of the old brand colours. We later decided to move away from the sandy colour as it only represented the Kata tents and not the white colour of the Hamptons.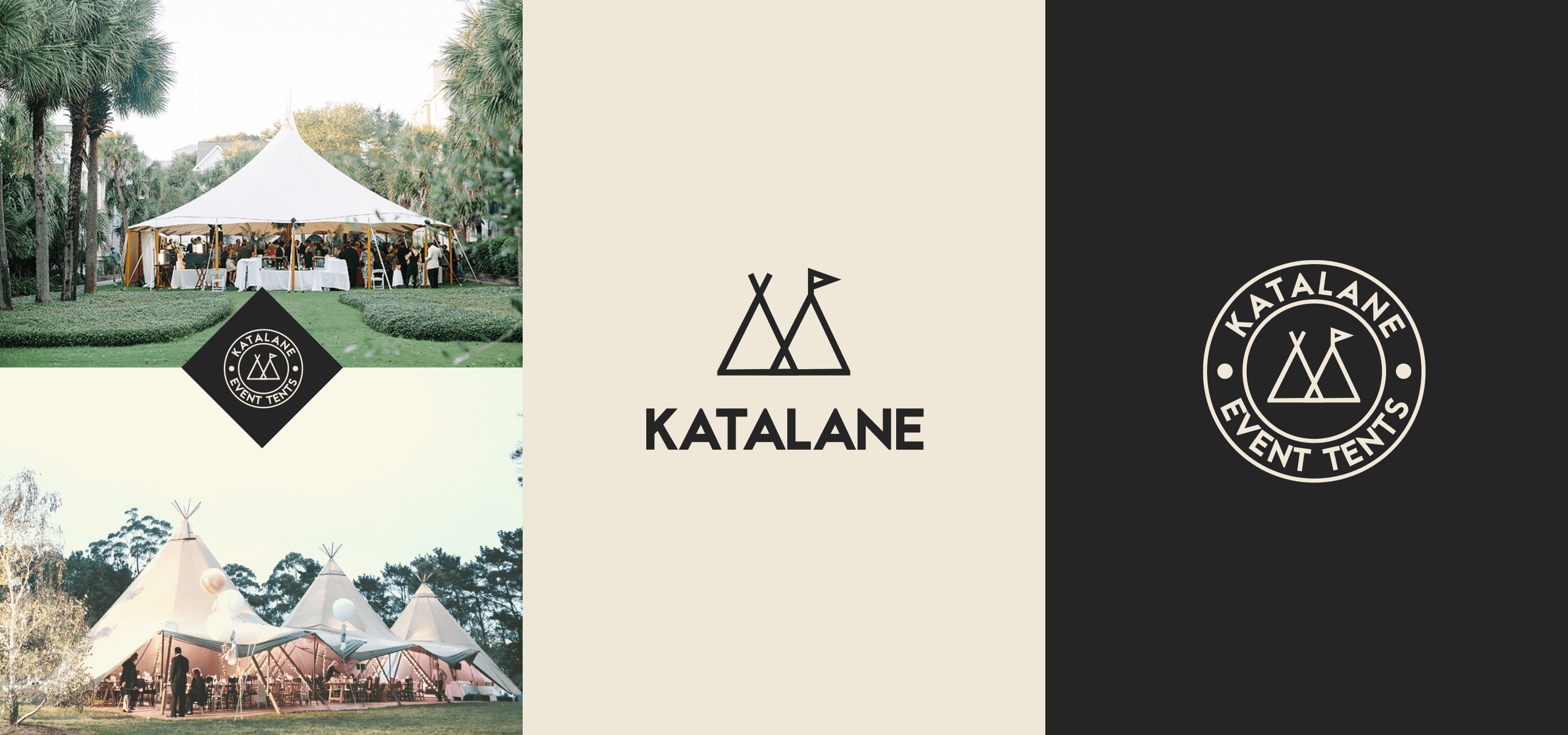 3. Website Design
The early website designs tried to funnel users to the various tent style. That has now evolved as KåtaLane now offers more styles and tent variations.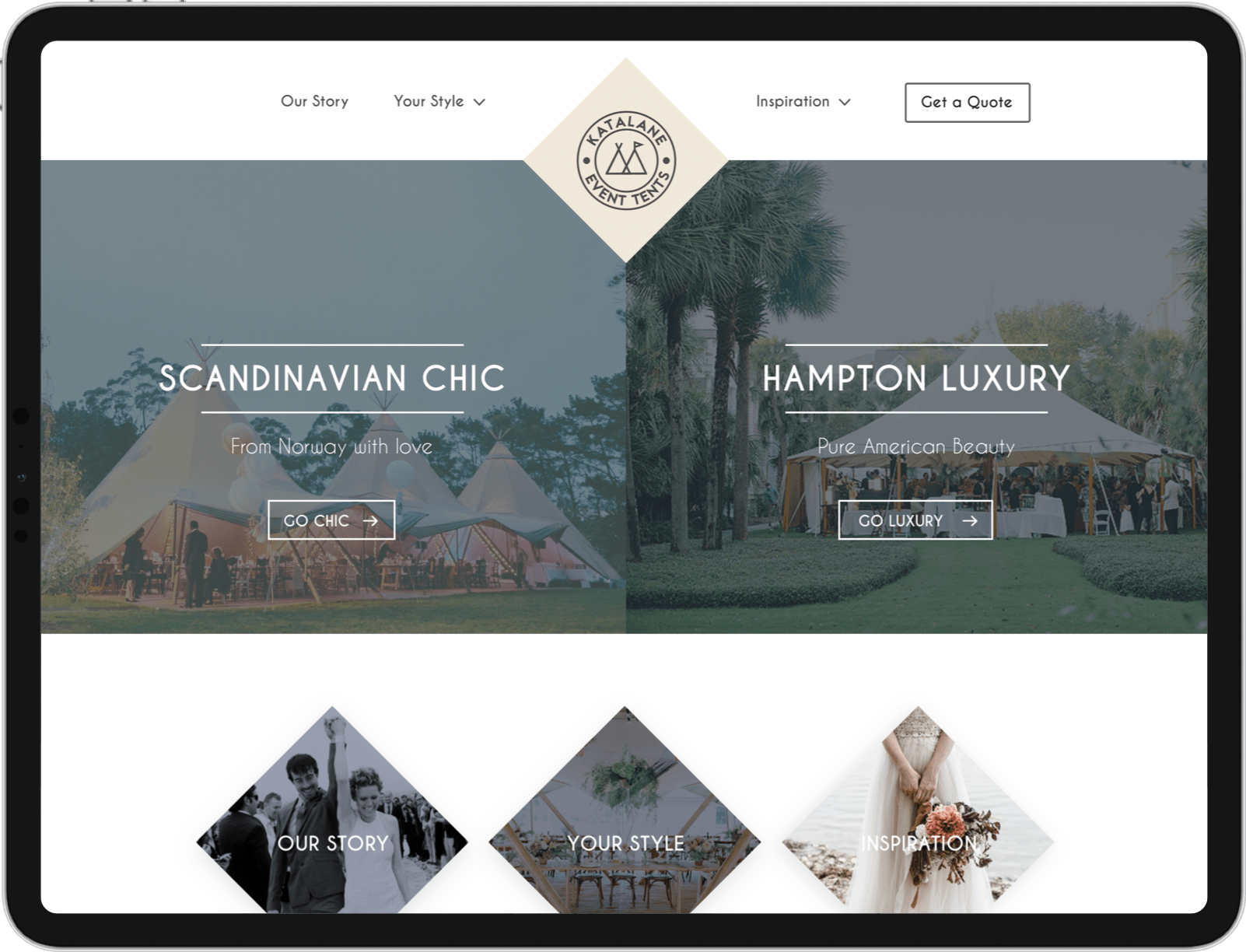 4. Brand Evolution
The rest of the brand development was handled by Dave's team in Sydney. And this was the final result below. It's always cool to see how far a brand can be evolved and KåtaLane's team have certainly taken it to a new level.